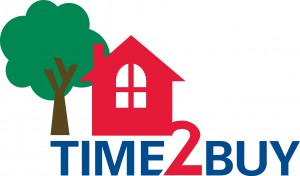 The National Association of REALTORS® (NAR) reported that nationally close to 455,000 buyers purchased their first home during the first quarter of 2009. First-time home buyers are taking advantage of improved affordability, as well as lower prices of existing homes in foreclosure and short sales. But distressed sales – foreclosures and short sales – accounted for nearly half of all transactions in the first quarter of 2009. That contributed to a decline in the median home prices in most of the metropolitan area markets monitored by the NAR.
The latest NAR quarterly survey of metropolitan area home prices showed the majority of markets — 134 out of 152 metropolitan statistical areas – experiencing declines in home prices compared to the first quarter of 2008. Eighteen metro areas showed price gains over the same period. The national median existing single-family price was $169,000; 13.8 percent below that registered in the first quarter of 2008. Metro area condominium and cooperative prices – covering changes in 56 metro areas – showed the national median existing-condo price was $172,800 in the first quarter, down 20.2 percent from the first quarter of 2008. Five metros showed annual increases in the median condo price and 51 areas had declines.
State Sales Activity
Total state existing-home sales (single-family and condominiums) posted a seasonally adjusted annual rate of 4.59 million units in the first quarter of 2009. That is 3.2 percent off the sales pace in the fourth quarter of last year, and 6.8 percent below the pace in the first quarter of 2008.
There were some bright spots. Seventeen states experienced sales increases from the fourth quarter, and six states posted higher sales than a year ago. The largest sales gain from a year ago was in Nevada, up 116.8 percent, followed by California where sales rose 80.6 percent, Arizona, up 50.2 percent, and Florida with a 25.0 percent increase. Virginia and Minnesota also experienced double-digit sales increases. It should be noted that sales in the first quarter do not reflect the impact from the recently enacted first-time home buyer tax credit. That impact will be felt going forward into the second quarter and the spring and summer seasons. In fact, the latest pending home sales index for March which monitors contract (not sales) activity registered an increase.
In New York State, the April housing data show that the market continued to build momentum in the early spring as sales grew for the second consecutive month with a nearly 14-percent increase in closed sales compared to March.
Anecdotal evidence continuous to indicate that first-time buyers are taking advantage of the favorable conditions by entering the market.  With the $8,000 federal tax credit, low mortgage rates, and available inventory, REALTORS® from across the state are reporting an influx of first-time buyers into the 2009 market.  It is expected that first-time buyers will continue to drive the late spring and summer markets.
The 5,026 existing single-family homes sold by New York REALTORS® in April represents a 13.7 percent increase from the 4,421 sales posted in March 2009, but is a 17.1 percent decline from April 2008.
Metro Prices
Median first-quarter metro area single-family home prices ranged from a very affordable $30,300 in the Saginaw-Saginaw Township North area of Michigan to $570,000 in Honolulu. The largest single-family home price increase in the first quarter was seen in the Cumberland area of Maryland and West Virginia; the median price rose 21.1 percent from a year ago to $114,900. The Davenport-Moline-Rock Island area of Iowa and Illinois posted a median price of $100,300, up 13.8 percent from the first quarter of 2008. The median price of a single-family home in Columbia MO rose 6.0 percent to $152,600.
For existing condominiums, metro area prices ranged from $75,200 in Las Vegas-Paradise NV to $345,900 in San Francisco-Oakland-Fremont CA. The strongest condo price increase was in Portland-South Portland-Biddeford ME, where the median price rose 11.2 percent from a year ago to $196,900. Wichita KS experienced an increase of 6.8 percent in the median price of an existing condominium (to $113,900) and condo prices in Bismarck ND, rose 6.0 percent to $132,400.
Behind the Numbers
NAR analysts report that this is a bifurcated market with sharp differences between foreclosures and short sales on one hand, and traditional homes on the other. In areas with the biggest price declines, there are much higher levels of distressed sales. Distressed homes typically are selling for 20 percent less than traditional homes and thus are skewing median prices downward.
But for those who own homes in good condition, their properties have held their value much better than distressed properties. Consequently, most sellers can still expect a good return if they've been in their home for a normal period of homeownership and haven't tapped into their home equity too excessively.
Still, it is a buyer's market. Low interest rates, favorable affordability conditions in many markets, and the home buying incentives will continue to attract first-time home purchasers. Indeed, housing affordability conditions are at record high levels. Look for a measurable increase in home sales during the second half of the year, which would help stabilize prices in most areas.
Courtesy of National Association of REALTORS® Research Staff
New York State Report is courtesy of the New York State Association of REALTORS®