Chuck Hilbert, President
To President Chuck Hilbert, the Greater Rochester Association of REALTORS® (GRAR) plays an important role not only in the success of its members, but also for the work it does on behalf of this community.
"GRAR and its members are the voice of real estate for the area," Chuck says. "In a time when municipalities are adding taxes and raising fees to close budget gaps, GRAR's members are fighting to protect the issues of home ownership and personal property rights," he adds, "Our members are also strong advocates for Rochester not only through advocacy but also by way of volunteerism and community involvement."
A Rochester native, Chuck began his 22 years in real estate as part of a family firm — Hilbert Realty Inc. — and went on to run its Webster office.  In November 2008, Hilbert Realty merged both of its offices into Keller Williams Realty Greater Rochester.  Chuck is the Operating Principle/Broker in charge of this office.
Prior to being elected as GRAR's President, Chuck was on the board of directors for six years. He has been very active on many committees at the Association.  He is also very active with the New York State Association of REALTORS® (NYSAR) and is on its Board of Directors as well as on the Board of Directors of the Delegate Body of the National Association of REALTORS® (NAR).
Chuck has earned the GRAR Sales Master Gold and Platinum awards, and the 2003 GRAR REALTOR-Associate® of the Year.  In 2005 REALTOR® Magazine, a national publication for the real estate industry did a feature article on Chuck and his wife Tiffany and two children CJ and Rachel.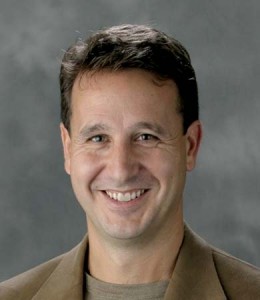 —————————————————————————————–
Carolyn Stiffler, President-Elect
Carolyn Stiffler, ABR, e-Pro, SRES, has served on the GRAR Board of Directors since 2004. Becoming a Real Estate professional in 1989, Carolyn has owned and operated her office – Carolyn Stiffler Realty – in Greece serving her clients with dedication and expertise since 1999.
In 2006, Carolyn was named the Business Person of the Year by the Greece Chamber of Commerce.
Citing her as a success story and an example for others, in June 2006 State Senator Joe Robach named Stiffler a 2006 New York State Senate "Woman of Distinction."
"Carolyn is one of those success stories that we can proudly share with our daughters, sisters, and neighbors and who will serve as an example for achievement and excellence for our entire community," stated Senator Robach. "Her name now joins that of other women such as Lucille Ball and Eleanor Roosevelt, whose accomplishments, sacrifices and deeds on behalf of others are deserving of special honor," he added.
Carolyn was also the recipient of the Women's Council of REALTORS® – Rochester Chapter's first ever "Businesswoman of the Year" Award in 2007. Presently Carolyn is part of the New York State Association of REALTORS® "Leadership Academy" and is in training for a future leadership role at the state level. She currently serves as a NYSAR Board of Director and will sit on several committees for 2009.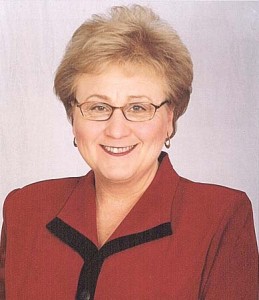 —————————————————————————————–
Steve Babbitt, Treasurer
Licensed since 1979, Steve is an associate broker with RE/MAX Realty Group. With 30 years experience in real estate, Steve Babbitt has demonstrated a longstanding commitment to the real estate industry and holds numerous prestigious designations: Certified Residential Specialists (CRS), Internet Specialist (e-PRO), Graduate Realtors Institute (GRI), Transnational Referral Certified (TRC), and most recently Certified International Property Specialist (CIPS). Steve has earned the GRAR Salesmaster Gold and Salesmaster Awards and has sold over 1,500 homes in his career.
Prior to being elected Treasurer, Steve was on the Greater Rochester Association of REALTORS® Board of Directors for two years. He is also currently in the middle of serving a 3-year term of Director for the New York State Association of REALTORS®. As Certified Residential Specialist (CRS), Steve was president of the CRS Chapter of New York State for 2004-05 and last year was on the Chapter Policy Review Board for the National Council of Residential Specialists.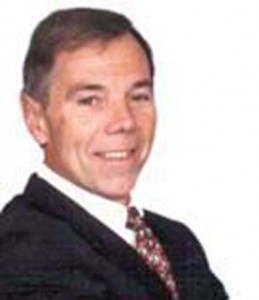 —————————————————————————————–
Rob Reimer, Secretary
Licensed in 1983, Rob is an associate broker and has been a Senior Manager for the last 15 of his 25 years with Nothnagle REALTORS®.  Over his career, Rob has demonstrated a longstanding commitment to GRAR serving on numerous committees including Communications, Member Services and Grievance to name a few.
Rob is a Certified Real Estate Exchange Advisor and has been a member of the Appraisal Institute since 1986.  Aside from having his Certified Buyer Representative (CBR) designation, Rob has the recipient of many real estate awards: Nothnagle "TOP 25", Gold Circle New Home Award, and Nothnagle Home Securities "TOP 30" Award.
As the Board Secretary, Rob's responsibilities include monitoring the accuracy and timely distribution of meeting minutes; presiding at meetings in the absence of the President and President-Elect, as well as, serves as a voting member of the REALTORS® Charitable Foundation (RCF) Board of Directors. \