Join Steve Hausmann and Pat Coyne as they welcome Carolyn Stiffler, President of the GRAR and Associate Broker with Keller Williams Realty, to Property Source Radio on Saturday 4/2/11 (Show available now online – Click here to listen). Carolyn talks about the Rochester Real Estate market conditions, City Living Sundays and new technology for today's Real Estate professionals.
Have you seen this image before?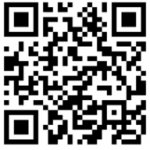 You are going to see a lot more of this in print ads and real estate signs. With the smart phones, you can take a   photo of this image and it will take you to a website where you can get all the information on the home for sale. Kurio is developing the site for agents to use these bar codes. Tune in to the show for more info.
The Final weekend of City Living Sundays is this weekend, where they focus on Eastside properties. If you are interested in buying a home, now is the time! Don't miss City Living Sundays from 12-4 at East High School. City Living Sundays is an event put on by the City of Rochester and showcases City Homes and City Living! Find homes for sale in Neighborhoods like:
- South Wedge
- Browncroft
- Park Avenue
- Culver Winton
Click here for all City Neighborhoods and Quadrants
Click here to see a list of the Open Houses scheduled!
If you are thinking of buying – this is a great opportunity to meet Realtors, Lenders and Insurance pros to get all of your questions answered. See image below for Locations and Times of the event! GRANT INFORMATION AVAILABLE ALSO!
Happy House Hunting!