The Woman's Council of Realtors named Terri Granger, Co-Broker of Re/Max Plus, the WCR Business Woman of the year. Presenting the award was last year's recipient Carolyn Stiffler and Kitty Van Bortel, founder of Van Bortel Ford & Subaru automobile dealership. In front of a packed house at Mario's Italian Steakhouse, Terri was recognized for her lifetime achievements and dedicated service to the real estate community.
Terri started her real estate career in 1984. In May 2007, Terri and seven other RE/MAX Brokers started their own real estate company, RE/MAX Plus, located at 2171 Monroe Avenue. Terri has achieved many real estate awards, but she is most proud of The RE/MAX Platinum Club for 2006 & 2007.
Terri is a giver of time and a giver of resources. She has mentored many real estate associates along the way – giving time, knowledge and experience to them. With a strong sense of community, She volunteers her time to the Susan B. Anthony House, Christian Bible Church, Muscular Dystrophy, Habitat for Humanity, Strong Memorial Hospital-Children's Miracle Network and the University of Rochester Asthma and Pulmonary Care.
"This award is a great honor" Terri says, "The WCR has truly helped my career."
Other Nominees for the award were:
- Kimberline Barrett, Owner/Broker Magellan Real Estate Company
- Lynne Betlem, Sales Associate, RE/MAX Real Estate Group
- Janet Clark, Sales Associate, Nothnagle Realtors
- Ginny Napier, Napier Development Company
- Debbie Renna-Hynes, Sales Associate, Keller Williams
- Linda Wilson, Sales Associate, Nothnagle Realtors
WCR, Women's Council of Realtors, is the twelve largest Women's Professional Group in the nation. The largest chapter is Rochester, NY having 204 members. The average WCR Member's income from real estate is $117,900 compared to full-time realtors who make $52,200. WCR supplies their members with education, networking, referrals, marketing, leadership development and professional support materials. WCR's Rochester Chapter is in the process of launching a marketing campaign to educate the public about working with a WCR Realtor Member, as well as additional press to promote our members. Please contact Mary Anne Cimbricz, 585-703-7355 or Kimberlie Barrett, 585-233-6111 to talk more about becoming a member.
Linda Wilson, one of the nominees is the 2009 WCR President; said "If it wasn't for WCR, I wouldn't be the business woman I am today."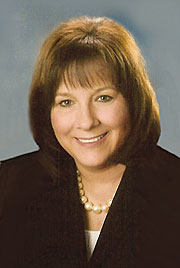 Terry Granger, Broker, Re/Max Plus